For those of you who have never experienced online dating, this little general introductory information might prove helpful in order to get success.
How it Works
All dating sites pretty much work the same way.  Without becoming a member, you can search through profiles with minimal search criteria, usually as follows:  I am a 'Man' looking for a 'Woman' between the ages of '21' and '35' within '50' miles of your zip code (or city).  A few sites will make you register just to search at all. You can see a photo, an age, and a headline, sometimes a partial profile, one or two ( see Match Me Happy )  even allow you to view the entire profile.
Registering– registering means becoming a member, which usually involves creating a profile.  Subscribing means that you are signing up to be a paying member, which allows you more privileges.  Most sites will not allow a non-member to send emails to other users; if they do, the number of emails allowed is limited.  Some users will refer to another email address in their profile; this is not allowed, but is gotten around in various ways, i.e., you can find me at 'I am here' at that yahoo place.  You might also see 'I am not a member' in a headline, which generally means 'Email me — I can't email you'.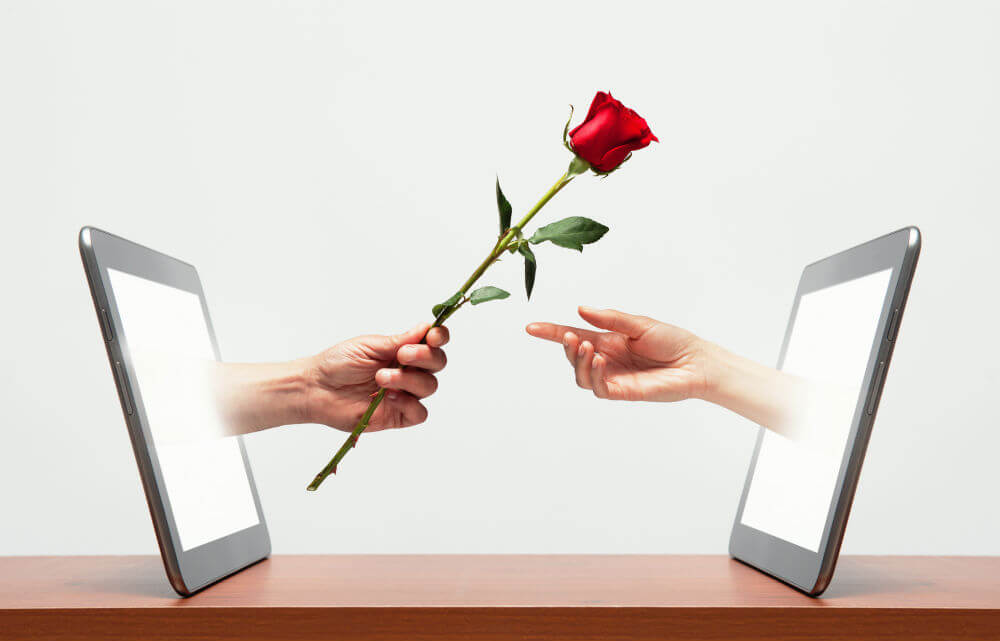 All sites differ on what is allowed for free.  The services may include the following:
Winks (also called icebreakers, whispers, etc.)  This is an initial foray/flirt intended to show interest.  Some sites will allow a non-member to send an email reply to a wink.

Hot Lists/Favorites — when you see a profile that interests you, you can add that profile to your Hot List for future reference.  You can specify in your preferences whether or not you allow that profile to be informed when you add them to your Hot List. If they are informed, it's sort of a subtle/passive version of the wink.

Emails — usually contained within the site.  You can 'block' specified users from emailing you.

Extended search functionality — height, religion, you name it; you can narrow it down exactly as you like it.

Chat — There are chat rooms and then there is instant messaging.  

Voice Mails — You can record a voice mail greeting.

Mobile Phone Messaging (wireless) — You can do searches from your mobile phone, browse profiles and chat.

Videos — videos can be created for your profile.

Forums, community areas, speed dating, travel groups, and site-sponsored face to face meeting events.
Online Etiquette
On most of the mainstream dating sites, obscene languages is not allowed in profiles, nor are what might be considered 'adult' profile photos.  Some of the sites are very strict. Some sites do not allow 'married' as a status.
Sending obscene messages or pressuring (stalking) another user, if reported, will result in a cancellation of membership.
Costs
For paid dating sites, prices range from $5.00 to $27 per month.  Purchasing a several month subscription will reduce that even further.  (Look for prices buried in the Help section.) but if you are a beginner then I would suggest you to first go for free dating sites only, gain some experience and insight of online dating over there then only come on paid platforms.
What to Expect
There are many wonderful, interesting and honest people online these days.  However, it is estimated that 1/3 of all users at singles dating sites are married or otherwise committed, so be aware. This is common because We Love Dates all of us, Don't we?
Also, there are some that I would call 'players'; maybe I'm wrong but they're online year after year; some of them are almost constantly online and have quite attractive photos.  You gotta wonder. Then there are those individuals who show up on several sites with different ages and characteristics; same photo, though.
It is however, absolutely fascinating to read about so many people and what they are like; it's obvious why it's become so popular.  Have fun!